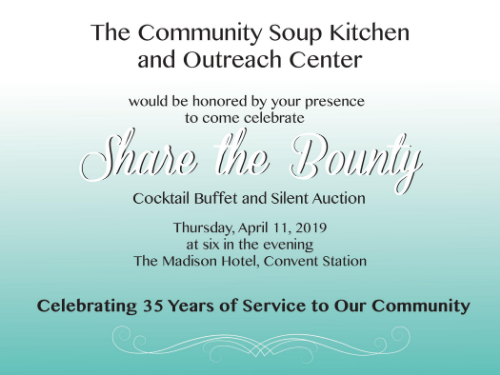 The Community Soup Kitchen relies on your financial support to keep our doors open, 365 days a year. Every dollar goes directly to feeding and helping your neighbors and community members. 
We have operated since 1984 with a small staff and a lean budget — and all donations go towards the needs of our guests. We receive NO government funding, so supporters like you keep us running. 
Our annual Share the Bounty Fundraiser will be held Thursday, April 11 at The Madison Hotel. To purchase tickets or make a donation, please fill out the form below.