We occasionally receive news coverage on our programs and events, and you can read those news stories below: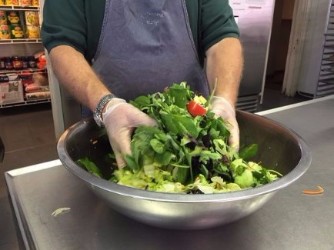 1 Thing We Love About Morris County: Community Soup Kitchen
The Daily Record has a new feature called 1 Thing We Love About Morris County. Each weekday around noon we will post a picture and a brief description of something in Morris County, or the surrounding area, that we love.
For more than 30 years, the Community Soup Kitchen and Outreach Center at 36 South St. in Morristown has made life better by feeding anyone with hunger pangs, with no questions asked.  Just friendliness...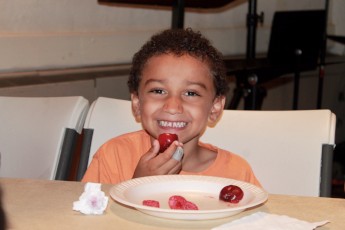 Morristown's Community Soup Kitchen, Walmart Partner to Teach Kids About Healthy Eating
Foundation grants $30,000 to help keep CSK open year-round.
More than 80 local children learned about healthy eating and the importance of nutritious food Monday thanks to a partnership between the Community Soup Kitchen of Morristown and the Walmart Foundation.
With a $30,000 grant from the Foundation, local low-income families were given the opportunity to learn about the benefits and importance of nutritious eating...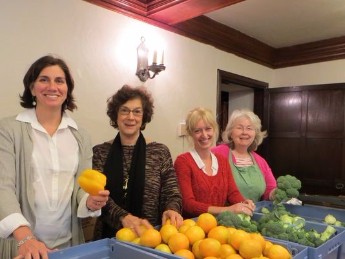 Morristown nonprofit grants $48K to Community Soup Kitchen
MORRISTOWN - A health care nonprofit donated tens of thousands of dollars to support its local soup kitchen by providing healthy food options. Morristown-based Fannie E. Rippel Foundation donated $48,000 to the Community Soup Kitchen and Outreach center to fund its Healthy Choices Program.
The grant will help coordinate the program, which collects fresh fruit and vegetables from area farmer's markets and grocery stores including like...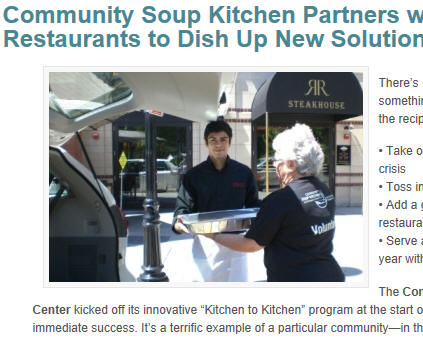 Community Soup Kitchen Partners With Local Restaurants to Dish Up New Solution to Hunger
The Community Soup Kitchen & Outreach Center kicked off its innovative "Kitchen to Kitchen" program at the start of this year and is celebrating its immediate success. It's a terrific example of a particular community—in this case the culinary community... 
Read More News in our "Alphabet Soup"